Grow Your Venture With BonVentures
A Full-Service Technology and Marketing Firm Focused on Your Success
---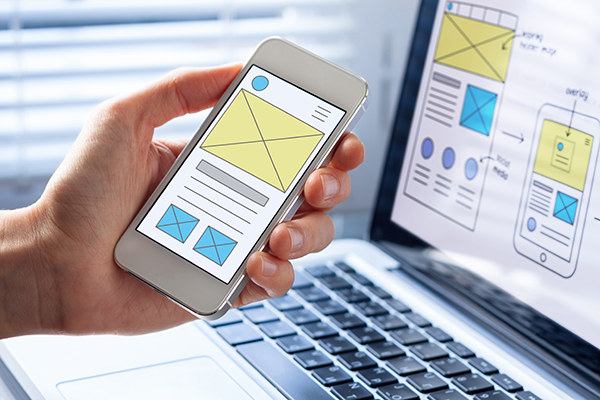 We understand every dollar spent must propel your business forward. The cost of your new or redesigned website should be fair and in line with your business needs and budget. To remove the guesswork, we've priced our WordPress websites in customizable packages. We even offer a FREE design mockup.
At BonVentures, we offer a FREE initial consultation because we want you to grow your venture.  Many of our clients tell us they're frustrated by their experiences with a previous web designer, or they tried to do it themselves and the project stalled because they were too busy.
We're here for you.  And sure we design great WordPress websites, but we also teach you how to capture and talk to your audience to get the most out of your site. Grow your venture today.
Grow With Us
Grow your venture with us. BonVentures has been a full-service website design, marketing, and business consulting firm since 2004. We understand you need technology and marketing solutions that add value to the online experience. That's why we apply 25+ years experience in technology and communications for major-market corporations to each new project.  We're excited to demonstrate our value to you and offer a FREE initial consult to determine your needs.
Our Design Process
BonVentures knows designing your website can be trying. Our process is straightforward and meant to keep you informed and engaged to get your site done right —on time and within your budget.
We start with a FREE consult to determine your needs. We talk about your business goals and how you expect your website to help further those goals. Then we create your FREE design mockup so you can see how we've interpreted your ideas.
Once you give the go-ahead, we create a wireframe for your site and apply all the design and functionality elements we've discussed to create the best site for your business.
Our turnaround time depends on your timetable, the complexity of your project, and how quickly you provide us with content and/or media if we have not contracted to provide those for you. Most projects can be completed within 2 to 4 weeks.
Let's Stay Together
At BonVentures, we value your business and respect your needs. We create a lasting partnership to help grow your venture into a thriving online destination.
GET STARTED TODAY
BonVentures Designs for Your Success
WordPress Websites

WordPress websites to fit your business needs and budget

Wordpress Hosting

Managed WordPress hosting for performance, scalability & security

Site Maintenance

Backups and site maintenance for optimal WordPress performance
Content & Marketing

Rich content and marketing to increase site traffic and sales

SEO & Analytics

Search optimization tools to increase traffic & gain insights

Strategy & Planning

Business and technology planning to maximize effiiciency
"I used BonVentures to create my website and they were amazing. They designed a beautiful website, created spot-on content, and were there for me every step of the way. Use them if you want a professional website."